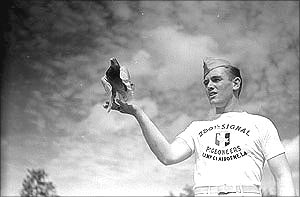 The Pigeon Boys
Book and Lyrics by Anne Berlin
Music by Andrew Bleckner
Directed by Valentina Fratti
The Pigeon Boys premiered at the 2011 New York Musical Theatre Festival (NYMF) starring Ben Davis, Charlie Brady, and David Perlman and received a great review:
(The dramatic reading of the Pigeon Boys at the 2011 NYMF) showed that proverbial promise. Hope springs eternal....the songs were quite strong throughout... By and large, the songs moved the story forward nicely, and developed the men well. The three actors sing the challenging but memorable numbers with elan. It will be fun to see if the Pigeon Boys can build on this sturdy framework. - Michael Giltz, Huffington Post, 10/5/11
New Publications
I Will Run and Not Grow Weary, SATB
Arranger: Andrew Bleckner, Composer: Lowell Laterza Booth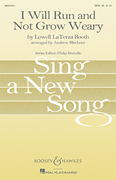 This choral setting is infused with hope and optimism that highlights the simplicity and power of the original hymn melody, while also adding variety in texture, harmony and counterpoint. "I will run and not grow weary, knowing You will stay by me. Your presence is my fortress, in my soul serenity." Duration: 3:30.
Shehecheyanu: Prayer of Gratitude, SATB or SSAA
Psalm 150: Haleluyah! SATB or SSAA with percussion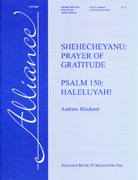 The Shehecheyanu is traditionally recited in order to offer thanks for unusual experiences or special occasions, such as a baby's first step, the beginning of a new course of study, or the first fruits of a new harvest. It is also recited at the beginning of holidays, such as the first night of Chanukah.
Reuven Hammer, author of Entering Jewish Prayer, indicates that Psalm 150 is understood as "a call to the soul, to all creatures, to all parts of the universe to join in a great rondo of joy at the very fact of being part of the creation, and thus to acknowledge the author of all." Combined Duration: 4:50.